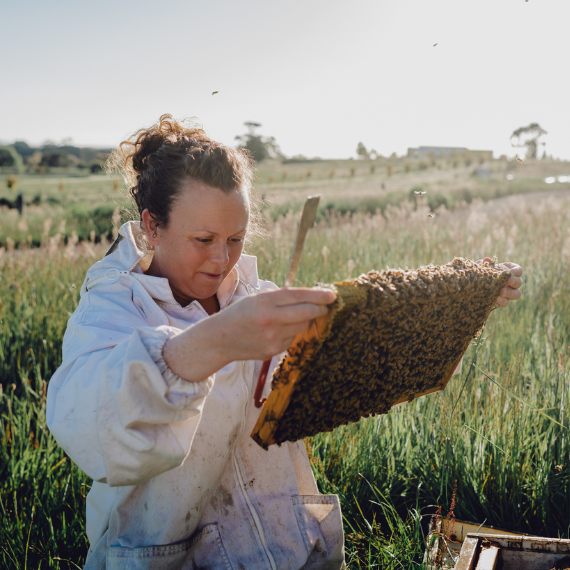 The Sweet Justice Story
Sweet Justice began its journey in 2020 when founder Claire Moore began training young people in Victoria's Youth Justice system to become qualified beekeepers. Word quickly spread and we began offering our program in adult correctional facilities across Victoria. In July 2022 we commenced full-scale commercial honey production and pollination services, and we continue to deliver our training programs in the criminal justice system, and to those who have recently exited the system. We believe in the importance of a 'for-profit-for-purpose' philosophy.

We believe that the best way to deliver 'purpose' and 'impact' outcomes over time is through a sustainable foundation of economic health, viability and independence. Our core motivations are the life changing power of giving someone a job when few others will, a deep understanding of the challenges facing the 'bee' sector domestically and internationally, and the environmental and sustainability outcomes that flow from a healthy industry.
Our People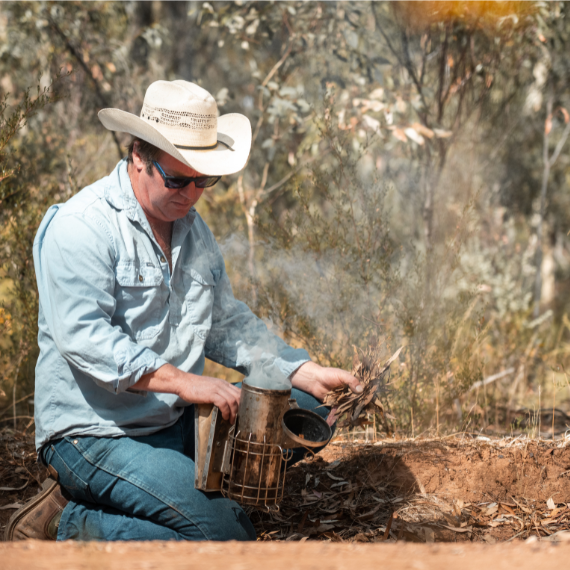 The Power Of A Job
Australia's recidivism statistics are poor: without intervention and support 51% of young people in Victoria will re-offend and return to custodial services within six months of their release and 44% of adults will return to custody within two years. Post-incarceration statistics are equally dire, and many people who become involved in the criminal justice system come from a personal and broader family context that involves violence, stigma, poverty, dependency, welfare, a lack of education and an even starker lack of opportunity.

It is the last of those that resonates loudly with us. Of course there is an enormous need for more support, programmatic and otherwise, but it is a right to take responsibility for their lives, to grasp opportunity, that is most missing. If a person who society finds it very difficult to offer a job is given a job, set up for success in that role and commences a journey as a tax payer who dreams of home ownership and of providing for those they love, including in relation to health and education, then there is a real prospect that not just the trajectory of their lives, but of the lives of those they care most about, has changed.
Careers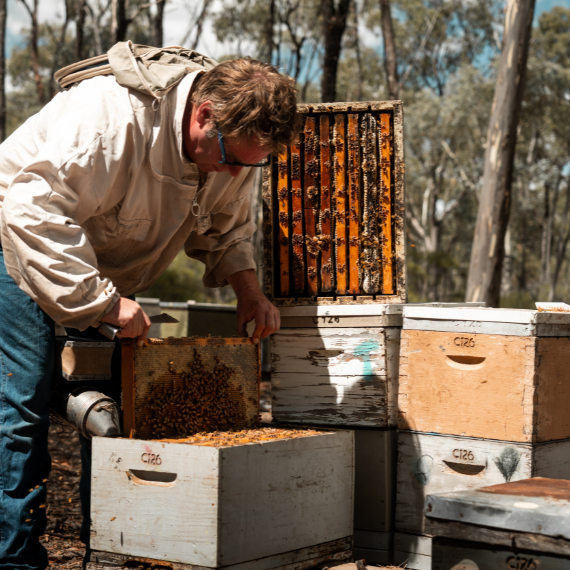 The Bee Industry
Australia is facing a major workforce challenge in the agricultural sector generally, and in the bee and pollination sectors in particular. The average age of an Australian commercial beekeeper is 52 and whilst the absolute number of people participating has grown in recent decades, the beekeeping workforce has declined by 36% since 1962. This presents major challenges across succession planning, recruitment and knowledge retention.

Beekeeping has traditionally been passed down across the generations as an oral and practical craft. Our training program brings these traditions into the 21st century – combining practical training and learning with standardised, nationally recognised qualifications. Our programs are culturally and linguistically accessible and suitable for participants with low-literacy and learning disabilities.

The need to reverse these sector trends is urgent and we are proud of our contribution towards meeting these challenges.
Queen Bee Breeding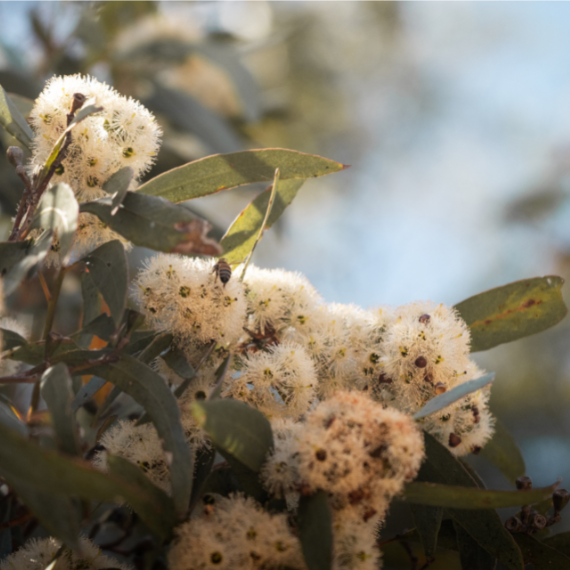 Environment & Sustainability
Sixty-five percent of horticultural and agricultural crops introduced into Australia require some form of pollination, and pollination services contribute $14.2 billion annually to the Australian economy. It is often said that the health and size of bee populations are the 'canary in the mine' of climate change, yet since 1980 the global bee population has declined by 52%. It is an under-publicised crisis of global proportions, and a wheel to which we are passionately putting our shoulder.

Our training and employment programs provide a pipeline of skilled workers for a critical Australian industry and our Queen-bee-breeding program breeds genetically diverse queen bees that are resilient and adaptive to climate change, invasive pests and habitat changes. Every beekeeper we train becomes a front-line worker with the skills and expertise to ensure Australia's continued food security and environmental sustainability for generations to come.
Contact Us